As an alternative to toxic chemical mosquito repellents sold as creams or sprays, a highly effective and danger-free new technology has been introduced: ultrasound, a natural repellent.
Starting in spring, our environments are invaded by fast-moving flying insects—mosquitos in particular.
These bloodthirsty pests besiege our homes and harass us at night with their buzzing, biting, and stinging.
Moreover, due to increases in relocation and tourism, we in Europe are dealing with insects that come from all over the world (tiger mosquito, chikyngunya, Asian hornet, etc).
They are vicious attackers, and their venom can carry serious (even fatal) diseases.
What exactly does "ultrasonic" mean?
"Ultrasound" refers to mechanical, elastic sound waves produced by converting electrical énergy, carried by high-frequency alternating currents.
They create a sound-like vibration with a frequency of between 16 kHz and several hundred megahertz.
They are used in a variety of fields: biology, medical diagnostics, industrial applications, cleaning, and the automotive and aviation sectors.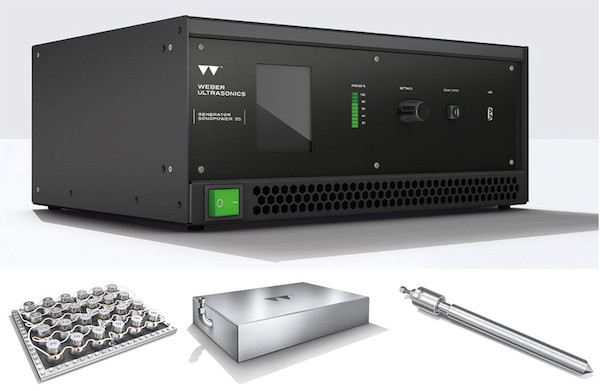 Like all waves, ultrasonic waves are spread through the air, water, matter, or gas.This frequency, between 20 kHz and 10,000 kHz, cannot be perceived by the human ear; the pitch is too high.
Their very high frequencies make them extremely powerful and precise, as the sound waves are highly concentrated.
Some animal species are able to detect ultrasonic waves because their sense of hearing is superior to humans'.
Ultrasound poses no harm to humans or animals.
For a closer look at the application of ultrasound technology
High-frequency sound and ultrasound are widely used in industrial, health care, and medical diagnostic fields.
With cutting-edge equipment in this type of application, the frequencies used emit very powerful sound waves.
They have recently been applied to new consumer products, especially mosquito repellents, motion detectors, and remote controls.
The low sound level and acoustic frequencies of this type of product are generally below 100 kHz.
How does ultrasound keep insects at bay?
By definition, ultrasound vibrations (mechanical sound waves) can saturate environments by spreading in all directions, extending even to distant and inaccessible spaces.
When these waves are emitted, they cause air vibrations that are very disruptive to insects, naturally repelling them.
The various ultrasonic devices to repel insects such as mites, ticks, fleas, flies, and mosquitos use different frequencies, depending on the physiology of the targeted insect.
Ultrasonic devices for natural insect control are designed for use in electrical outlets or as bracelets or key chains.
The latter types are easy to recharge and offer long battery life.
Devices that use lithium batteries can last for several months.
Moskito bracelets have a battery life of 130 hours, or several days.
Ultrasound for avoiding tick bites
When you and your children spend time outdoors, protection from the significant risk posed by tick bites is essential.
Ticks are small forest-dwelling insects that are a major carrier of disease, especially Lyme disease.
Thanks to a naturally repellent ultrasonic portable device, the ticks will be annoyed by the emission of vibrations that throw their nervous system off balance and naturally keep them away.
Ultrasound for repelling mosquitos and flies
You likely already have an outlet-based repellent that uses liquid or ultrasonic waves to keep flies and mosquitos away.
Ultrasonic plug-ins are very practical for use inside buildings and homes; they can be plugged into any room and are long-lasting because they don't need to be recharged.
There are a variety of devices on the market that allow you to protect yourself naturally:
For indoor and outdoor use: portable devices such as ultrasonic key chains, bracelets, lights, or boxes.
For indoor use only: the ultrasonic plug-in. These are plugged into a wall outlet and can protect small or large rooms, depending on intensity.
Ultrasonic devices chase mosquitos away by emitting waves that mimic the buzzing of the male mosquito.
This causes female mosquitos—the ones that bite—to fly away.
Its adjustable, variable frequency, with three intensity modes, will prevent any risk that mosquitos will grow accustomed to it.
Flies are chased away from your environment thanks to the vibrations emitted by the ultrasonic devices.
When you are walking, hiking, or otherwise spending time outdoors, the ultrasonic bracelet remains the ideal solution.While you wear it, mosquitos will stay ten feet away from you.
It was designed to be worn on the wrist, but just like the key chain, Moskito pro can be hooked anywhere.
Best of all, this innovative ultrasonic product is 100% environmentally friendly.